Black Belt Eagle Scout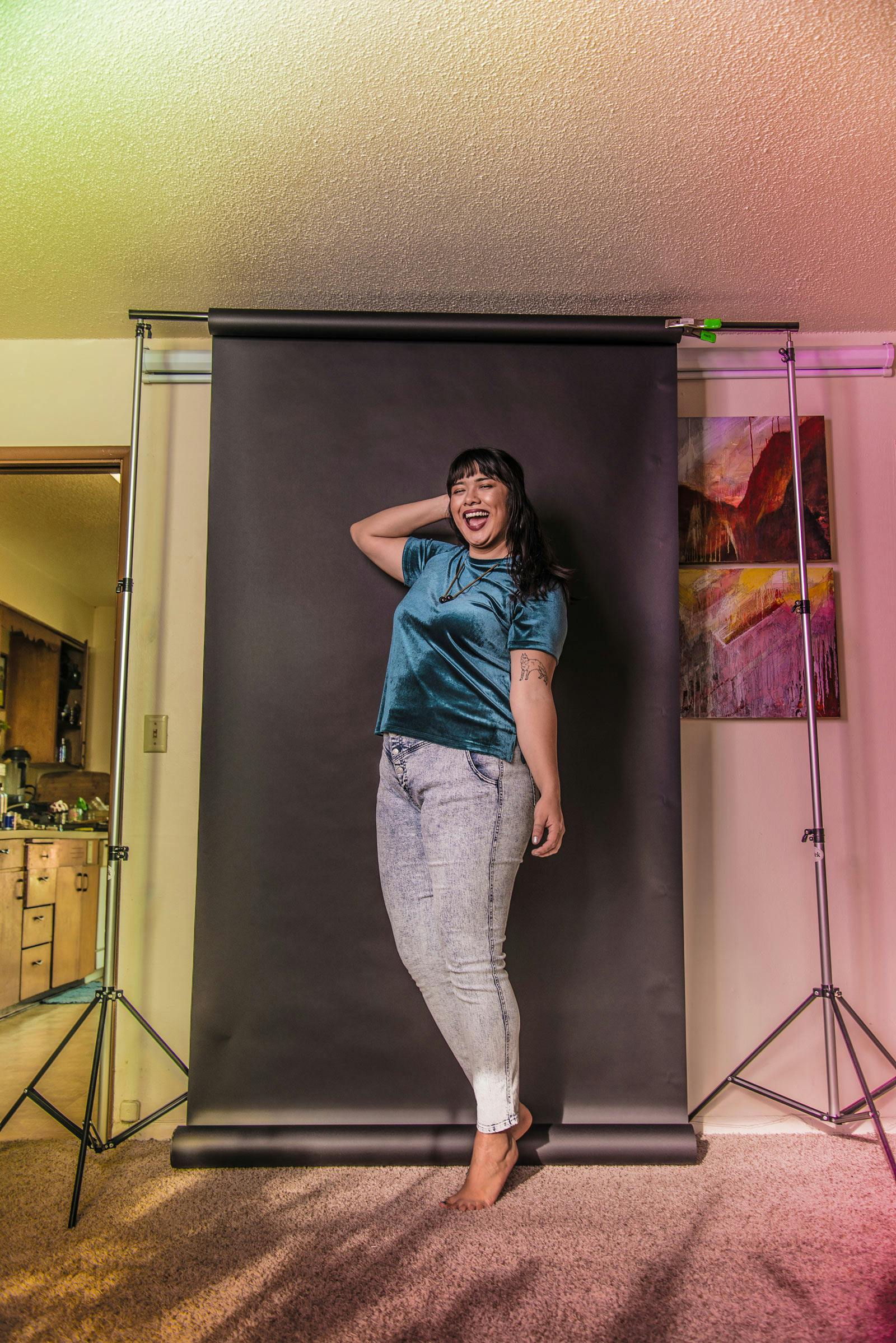 Katherine "KP" Paul on music, de-colonization, and protest
By Amy Marie Slocum
|
December 24, 2018
Music
Black Belt Eagle Scout is a name that implies preparedness, and indeed, at her live show at the Bootleg in Los Angeles last November, with the smoke from the Woolsey fire still stinging our nostrils, Katherine "KP" Paul and her band seemed more than prepared. The trio balanced between grungy, guitar-laden anthems like "Soft Stud"—a banger that documents the narrator's realization that the woman she is in an open relationship with can't give her the affection she needs—and the soaring, measured rage of "Indians Never Die," written in response to the building of the Dakota Access Pipeline through protected tribal lands. 
Composed during a period of time when she witnessed the "re-colonization" of the DPA, the death of her friend and mentor, and the end of a serious romantic relationship, (Saddle Creek) is both an extremely personal document and witness beared to the past four years from a queer, Indigenous perspective. 
"I've always admired Buffy Sainte-Marie and her stance on songs, how she's like, 'Every song should be a protest song and a song of activism,' I super feel that." KP tells me over the phone a couple of days after our photoshoot. A member of the Swinomish tribe, she taught herself how to play guitar by watching VHS tapes of Hole and Nirvana and emulating their chord progressions. As a teen she enrolled in the Rock 'n' Roll Camp for Girls in Portland, where she had her first experiences playing with other women, leading her to attend college at Lewis & Clark, and has since become deeply embedded in the Portland indie rock scene. "I think that people who consider themselves true artists and musicians, I feel like there should be some element of protest in their singing," she continues, before laughing a little. "It's funny that this interview has been so serious and the photoshoot was so fun." 
If KP is anxious or resentful at being pigeonholed as the "Queer, Indigenous Musician" she doesn't show it. "I mean, that's who I am, that's my identity," she says. "As an Indigenous person, a lot of people who identify as indigenous, we've gone through genocide, and some people don't believe that Native Americans exist, so I'm all about visibility, and I'm all about being proud of who I am."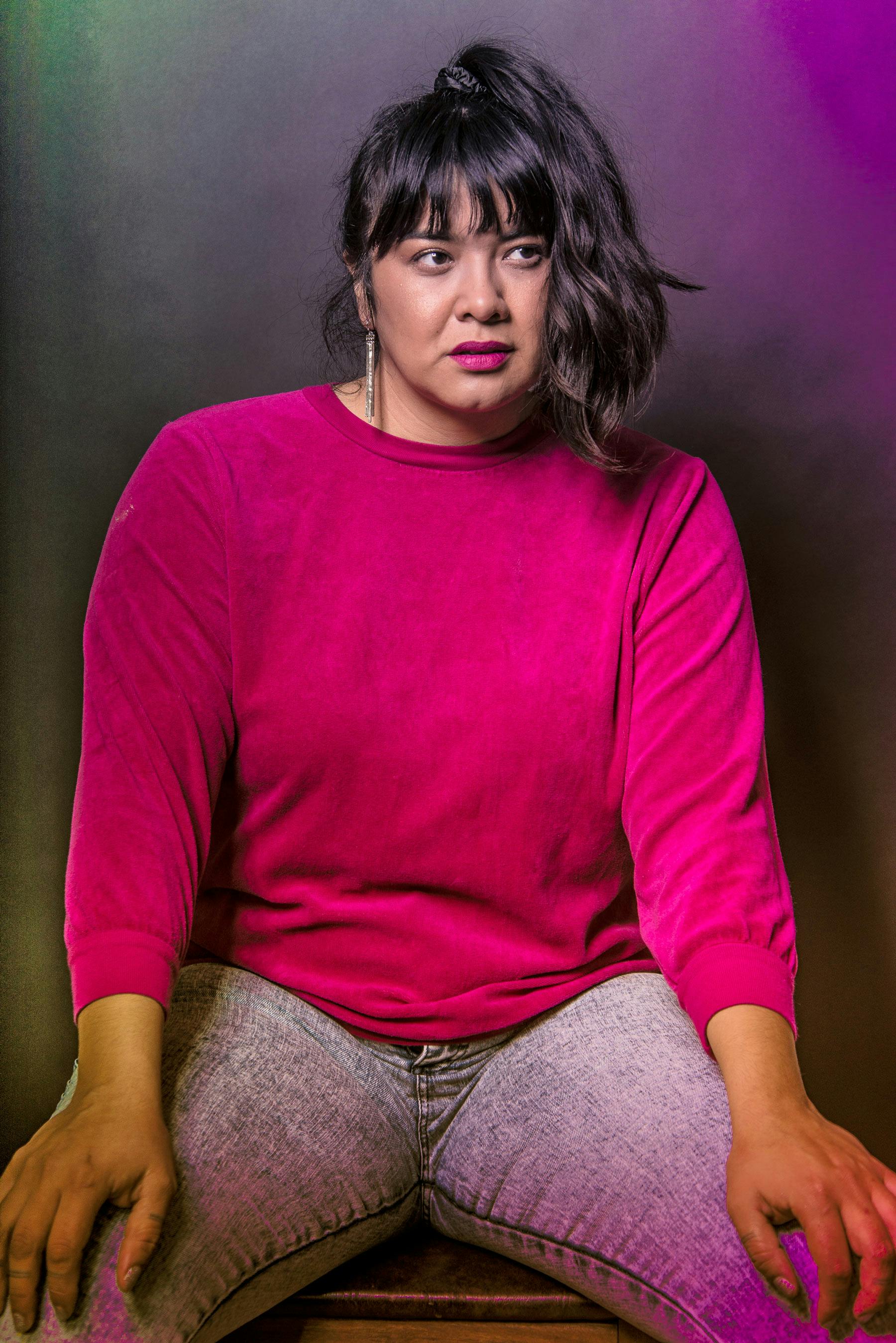 Mother of My Children was recorded over a week at the Unknown, a studio inside a Catholic church from 1920, located a fifteen minute drive from the reservation she grew up on. In many ways the album's intimacy can perhaps be attributed to these unique circumstances. KP slept in her childhood bedroom at night, driving out to the studio each morning with a packed lunch from her mom to lay down every single instrument and vocal track by herself, often pausing for long stretches to go for walks and think about the shape that the album was taking. Crank up the volume on the album's last song, "Sam, A Dream" at the 1:56 mark and you can almost hear the guitar riffs bouncing off the church rafters. 
Try a cup on us
Order A Sample