Tip Jar 013: The Neighborhood Music School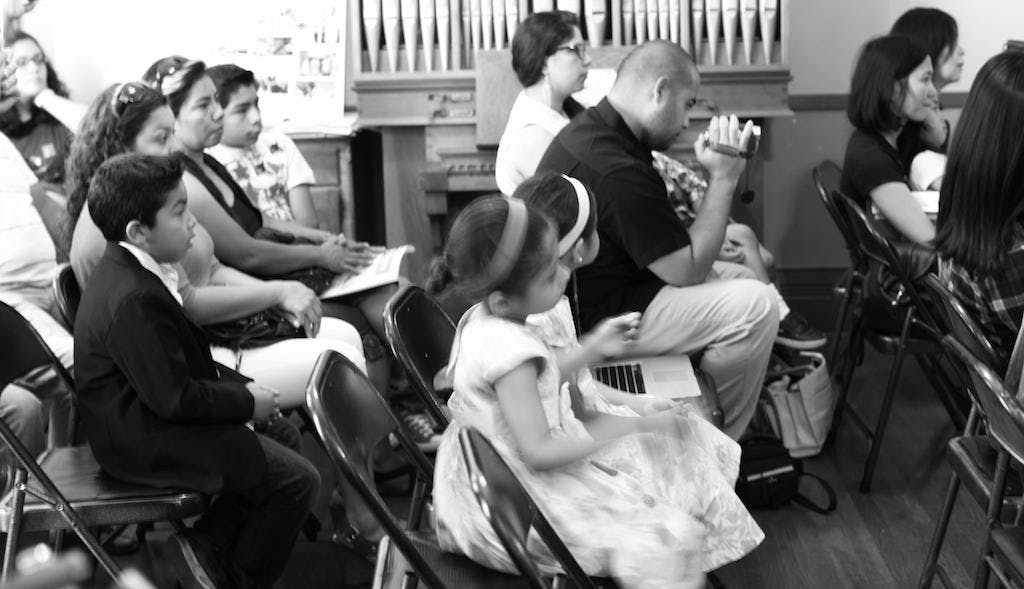 When people talk about the harm caused by gentrification the main things they point to are the community services that displacement erodes. Things as simple…
By Amy Marie Slocum
|
February 18, 2019
Tip Jar
When people talk about the harm caused by gentrification the main things they point to are the community services that displacement erodes. Things as simple and as vital as neighbors feeding each other and offering to watch each other's children can be disrupted when rising housing costs force tightly woven networks to dissolve; other times it's seen in neighborhood institutions that go unused by new residents and then close.
Los Angeles' Boyle Heights—a primarily Latinx area east of Downtown—has resisted gentrification more successfully than most, and have reaped the rewards. Among the many jewels of the area is The Neighborhood Music School, a 105-year-old music school which provides low-cost music instruction and scholarships to children. "Having been an institution in the Boyle Heights community for more than one hundred years, the school takes its civic duty seriously, regularly inviting neighbors for movie nights, Concerts in the Parlor, and other ongoing events, including an annual Open House/Community Festival" NMS writes in its About Us page
Visit their website to learn more about what The Neighborhood Music School does or to donate.