Tip Jar 015: Trew Love Rescue and Sanctuary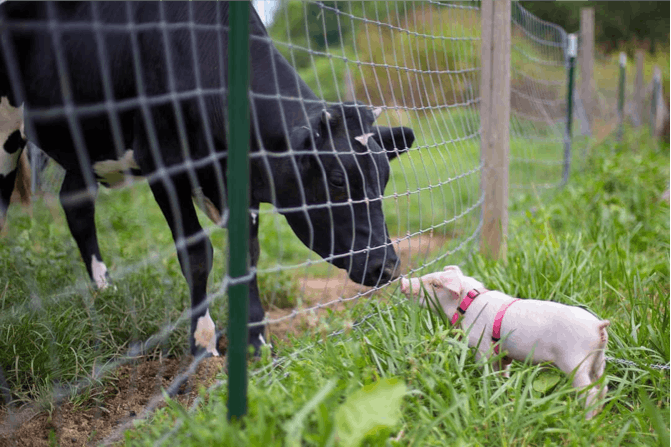 In February of 2017, Trisha and Drew moved five hours away from their home to a fifteen-acre property in the foothills of North Carolina. It…
By Amy Marie Slocum
|
March 4, 2019
Tip Jar
In February of 2017, Trisha and Drew moved five hours away from their home to a fifteen-acre property in the foothills of North Carolina. It took three moving trucks to relocate the couple plus their three pigs, six goats, five chickens, three dogs, four cats, five guinea fowl, and one fish. The space was needed because Trisha and Drew run Trew Love Rescue & Sanctuary, a sanctuary for farmed animals who have been abused, neglected, or have special needs. Unlike traditional shelters that emphasize adoption, the primary purpose of Trew Love is to provide lifetime care and shelter to the animals Trish and Drew rescue. In addition to food, shelter, and medical treatment, the animals receive nurturing attention in a natural setting scaled appropriately to promote independence and quality of life for each resident.
Trew Love was started after Trish and Drew unexpectedly adopted two pigs, and decided to turn their three-acre home into a micro-sanctuary. In 2016 they were granted 501(c)(3) status, and later that year decided to make the move to a larger property. "Since moving to our new home, we have spent over 0,000 of our savings to build enclosures, put up fencing, hire help, fix the farm road, and much more." They write on their Patreon page, which grants exclusive access to photos and news about their brood starting at a month. "Having monthly donors helps give us the piece of mind knowing our residents have a secure income to pay for their care."

Visit their website to learn more about what Trew Love does or to donate.