A winner! The YES PLZ Tournament of Carbs That Commonly Accompany Coffee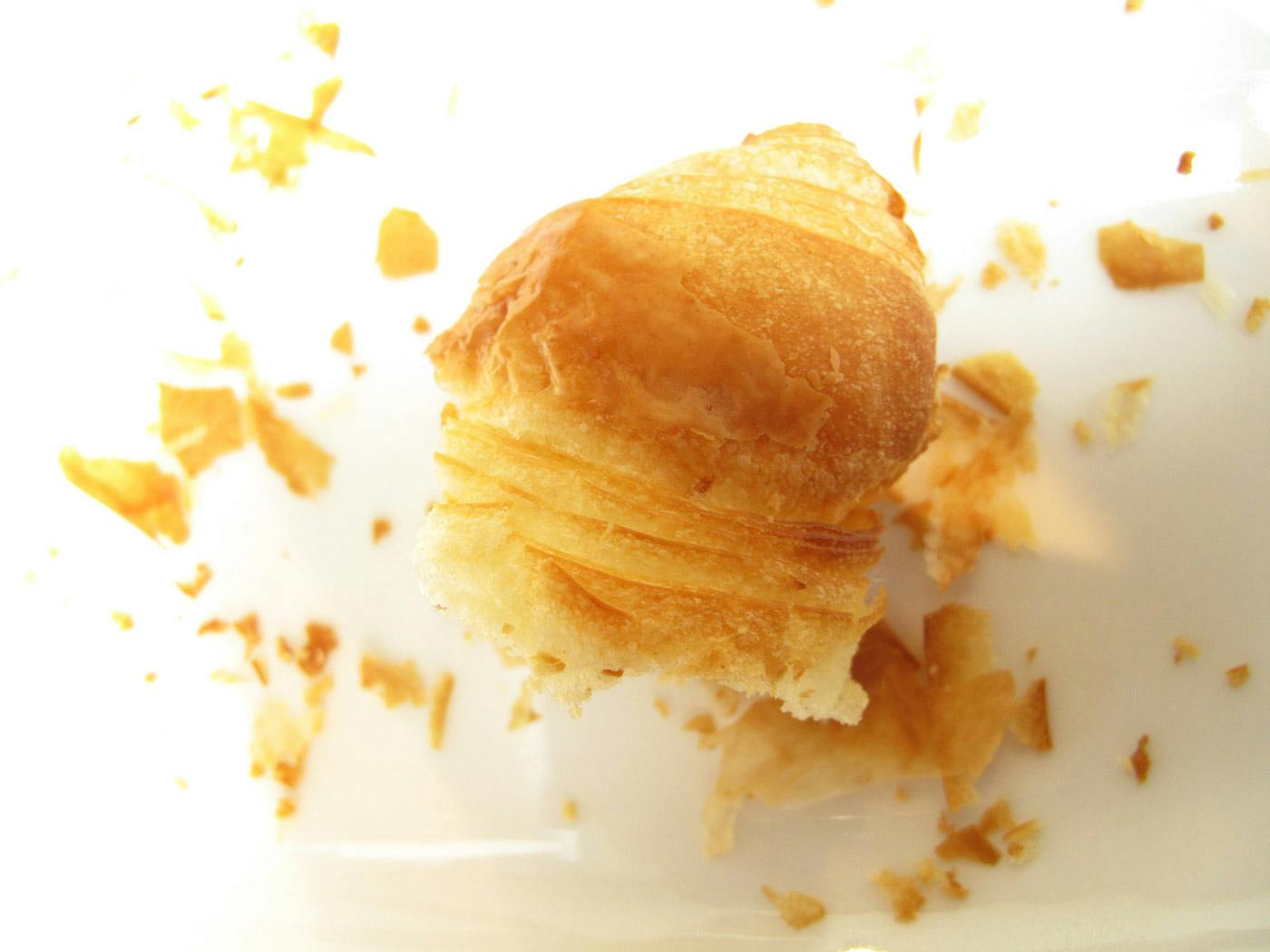 Who crumbled and who flaked in the battle to be coffee's best carb companion?
By Tony
|
August 3, 2021
Culinary
16 Pastries. 4 rounds of voting. Many carbs crushed. Many crumbs spilled. The final votes have been tallied. The people have spoken.

Croissant. Coffee lovers chose the buttery, flaky French laminated dough delight over the ubiquitous blue-collar ring of raised dough. To be honest, I thought it would be a much closer battle, but by yesterday afternoon, Croissant was taking an insurmountable lead.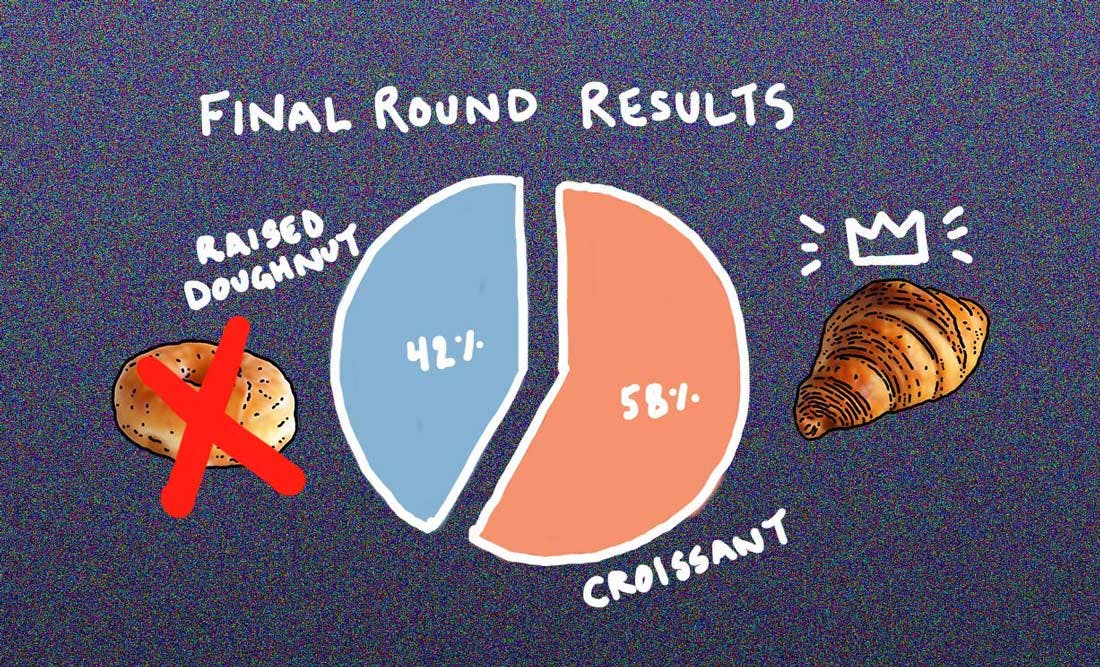 Among Twitter poll voters, Doughnut held a commanding lead, but the volume of votes on Instagram stories and here on the blog propelled Croissant to the crown.
In the end it shouldn't have been much of a surprise. Any barista or regular coffee bar patron could've told you that the croissant is very often the first pastry to sell out in the mornings. And though coffee-and-a-doughnut is a ubiquitous combination in popular culture, fewer modern coffee bars include them among their carb selections. Apparently our audience skews sophisticated, preferring the more pampered pastry to ride alongside their exceptionally great morning coffee.
The Kouign Amann contingent is still mad about its early elimination and the Chocolate Chip Cookie stans feel robbed by these results. I've heard from a few partisans of team Shortbread Cookie and team Banana Bread who say they've lost all faith in democracy.
Nothing tears us apart like a hard fought election. But now is a time for healing. We suggest you congratulation the people of France on their victory today, avail yourself of some of that delicious laminated dough, and raise a mug of something delicious to all the pastries that couldn't pull it off!
Brew With The Best
Try Yes Plz today!