Oblique & Bent
 with Aquarium Drunkard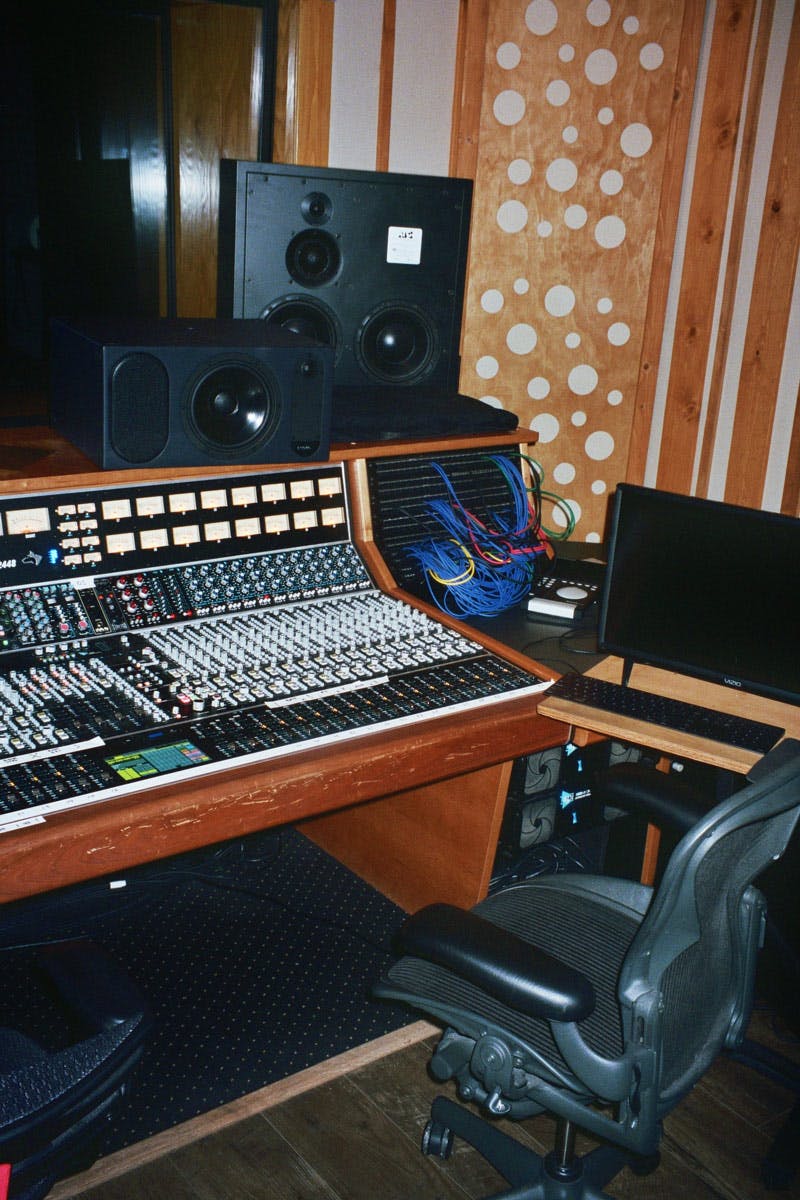 An evening at Gold Diggers, vectors of Angeleno strangeness, and the nonlinear, multihyphenate musicverse of Aquarium Drunkard's Justin Gage
By Tony
|
September 4, 2019
Music
Photographed by Caitlin G. Dennis
What kind of man spends his life digging? It's the second question on my mind, in a room full of vinyl, Blood on the Tracks on the turntable, two cans of Mexican beer sweating nearby, with an interview in full swing, while I'm still trying to understand what I'm writing about: What is Aquarium Drunkard? 
Justin Gage founded Aquarium Drunkard in the Spring of 2005, and after nearly 15 years, he himself still struggles to define what it is. In the beginning, Aquarium Drunkard was a music blog at a time when there weren't many. "The landscape was totally different," Justin says. "People associated blogs with politics." 
Justin found himself dissatisfied with most of the music writing he'd been reading, so he stopped playing music, started doing the writing himself, and devoted his words to whatever music captured his attention. The site's popularity grew quickly, and within a year, he'd quit his day job. 
He wanted to give "an equal platform" to different kinds of music, regardless of age or genre, and he has. Although the site avoids most contemporary hip-hop, electronic, and classical, it covers the global hum of nearly everything else: soul, Afrobeat, krautrock, Japanese post-punk, gospel, psychedelia, avant-garde funk, jazz, and beyond. In Justin's words, "it's probably easier to talk about what we don't cover."
Aquarium Drunkard now has a full-time editor, seven regular writers, and a rotating cast of guest contributors in a pantheon of modern music. Crucially, Aquarium Drunkard now calls itself an "online music magazine," but it's more akin to an independent media conglomerate. Its universe consists of the website (www.aquariumdrunkard.com), which is full of interviews, articles (not reviews, per se), and links to live shows and lost recordings found in the depths of the internet, as well as a newsletter, a satellite radio show on Sirius/XM (Wednesday nights on Channel 35 at 7pm PST), Lagniappe Sessions (short-form recordings of newer artists), Autumn Tone Records (an independent label), occasional concert promotion, and it now extends into Justin's partnership in a Los Angeles hotel-bar-recording studio called Gold Diggers.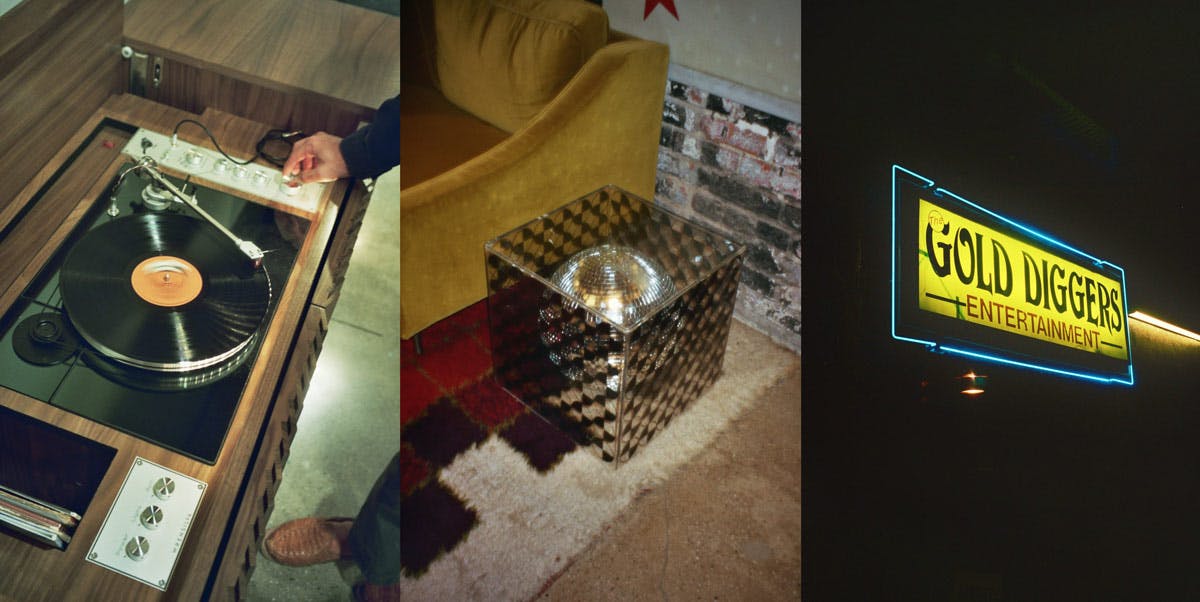 Serial bar auteur Dave Neupert (of L.A.'s Footsie's, The Short Stop, Melody Lounge, NOLA's R Bar, and more) brought Justin into the Gold Diggers venture with the idea of creating the lived experience of Aquarium Drunkard. That's what they've attempted on a grey, lonesome stretch of Santa Monica Boulevard, near Western Avenue. But we start our evening in Justin's home office, on a hillside in northeast Los Angeles, surrounded by vinyl and those two sweating cans of beer.
While fiercely independent, Aquarium Drunkard's focus, or lack thereof, represents a purposeful expansion of the singular indie rock obsessions of other music sites. The name originates from the first line of a Wilco song on the 2002 album Yankee Hotel Foxtrot, but the college radio and music blog staples of "white, guitar driven" songs don't do it for Justin: "It's incredibly banal," he adds. "Not interesting to me." 
A look back at Aquarium Drunkard's Best of 2009 list reveals a time capsule of Grizzly Bear, Arcade Fire, and Animal Collective, as well as Tune-Yards, the godfather of Ethiopian jazz, Mulatu Asteke, and alt-country legend Vic Chestnutt. "We sat out some trends," Justin acknowledges—"we waited out chillwave"—in order to stay true to the mission, and it seems to have worked. The site's recent features include interviews with Lee "Scratch" Perry and David Berman of the Silver Jews, as well as a link to an Alice Coltrane live show from 1972. Justin has interviewed the man, Jeff Tweedy, who wrote the lyric that inspired the name. 
Aquarium Drunkard is not all about Justin, or any one point of view. They "review things all the time," but never use a rating system. The site's motto is "only the good shit," so if they cover an album, it has already been deemed "good."
The only commonality to the site's content that Justin can name is that there's "something oblique, something bent" about what they cover. He attributes his open-ended taste in music to his upbringing in Georgia and his father's record collection ("My dad was a music freak"). I'd posit the I-10 freeway as the true backbone of Aquarium Drunkard, stretching from Justin's childhood home in Atlanta, through New Orleans, so much Texas, Tucson, and into his present home in Los Angeles.
Try a cup on us
Order A Sample