Behind the Scenes—Our Weekly Dispatch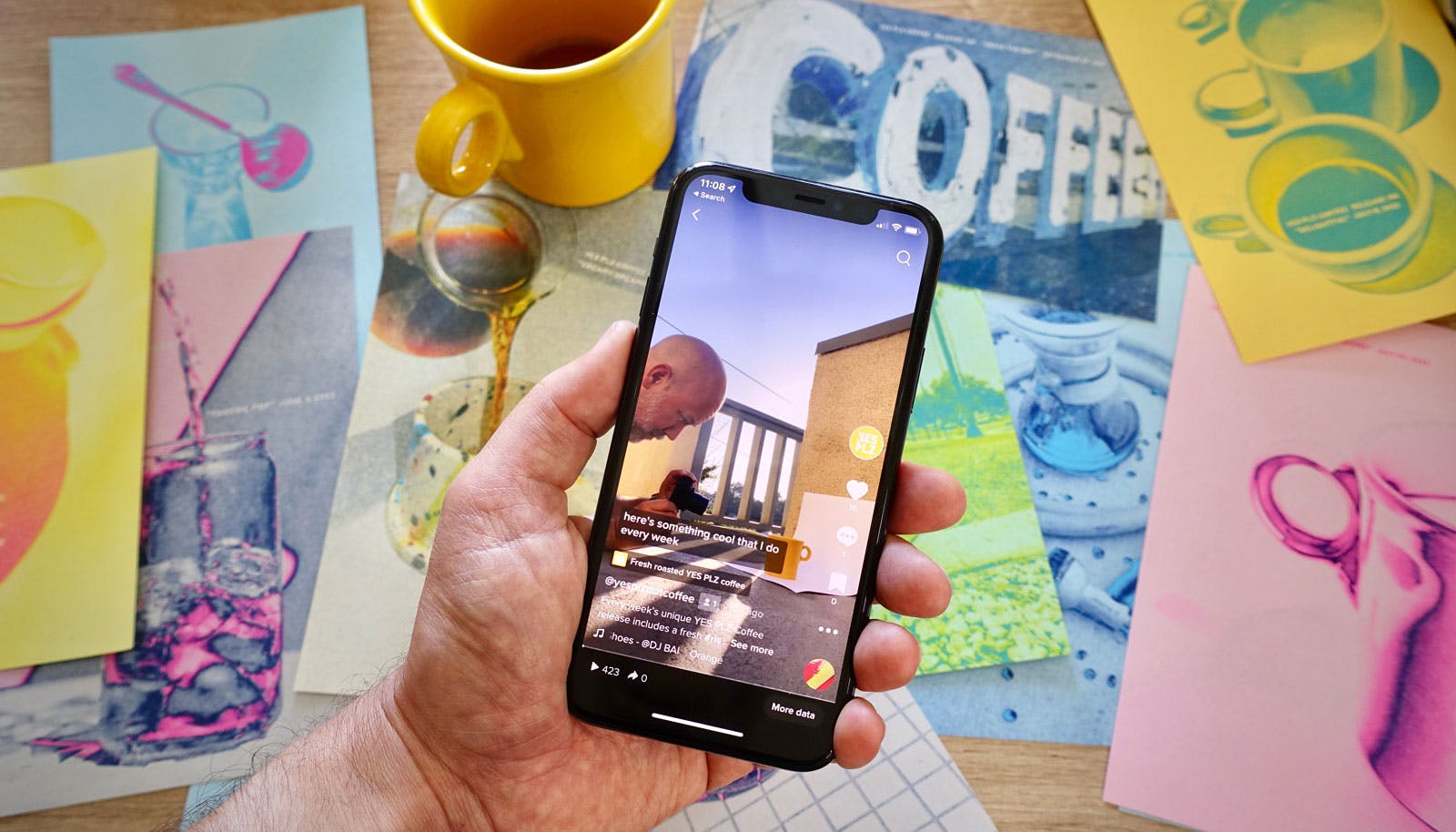 A quick look at how we risograph print each week's fresh coffee dispatch
By Tony
|
July 27, 2022
Coffee Blog
We know our beans taste beautiful and lots of work goes into every weekly release and each coffee we roast. Alongside those shipments we include a dispatch with information about the coffees, a letter from me, a playlist, and my attempt at making a small piece of art. We want everything that lands in your mailbox to feel extra special.
While assembling the dispatch for this week's upcoming release "Hi-Score" (it's going to be so tasty—two fantastic Honduras coffees, a washed and an anaerobic red honey, balanced with a favorite Guatemala) I shot some behind-the-scenes clips of the process. Risograph printing became my pandemic hobby and the results can be really striking. The video is up on both TikTok and Instagram.
We'll be doing more videos like this on these platforms—follow us! In the fast moving world of direct-to-consumer product marketing, sometimes you've got no choice but to hop on the trend. If we want to reach new people to caffeinate (or new decaf drinkers, we see you too) apparently we've got to pivot from merely posting pretty pictures to producing short videos. Since uploading this one last night, I'll now officially consider myself an Influencer.
Yesterday Adam Mosseri, Instagram's head of product, posted a recognition of how frustratingly sucky that product has become since they started chasing TikTok for our attention. As someone who is both a normal human user and a thirsty brand looking to grow, these social networks always find new ways to make me grumpy. The push by Facebook (only narcs call them "Meta") to make Reels happen has been a bit much.
Hey guys, I know you all hate what we did to our app. We hear you. And, you know what? We agree. We think it sucks too. But we're not going to stop. And it'll probably get worse. Because we did some math and we can make more ad money this way. I hope this helps. https://t.co/eMqWzRLqIz

— Ryan Broderick (@broderick) July 26, 2022
This was all dunked on nicely and thoroughly all over the internet and in my favorite email newsletter—Today in Tabs. Tabs is a great way to give yourself a funny and sometimes confounding taste of what it's like to be VERY ONLINE without subjecting yourself to that—or if, like me, you are fully twitter-pilled you'll find its jokes and references especially charming. Recommended.
At any rate, I'm glad folks appreciate my bit of amateur art direction and playing at being a publisher that rides alongside our much more expert and professional coffee roasting. We'll continue to navigate our way into finding new audiences online and I'll hopefully become gradually more comfortable on both sides of the lens and microphone. If you want to help, we're always grateful for those likes, follows, subscribes, shares, shoutouts and all the rest.
___
@tonx is a cofounder of YES PLZ, and an innovative "Creator" and "Influencer" in the "coffee space".