More than Pretty Things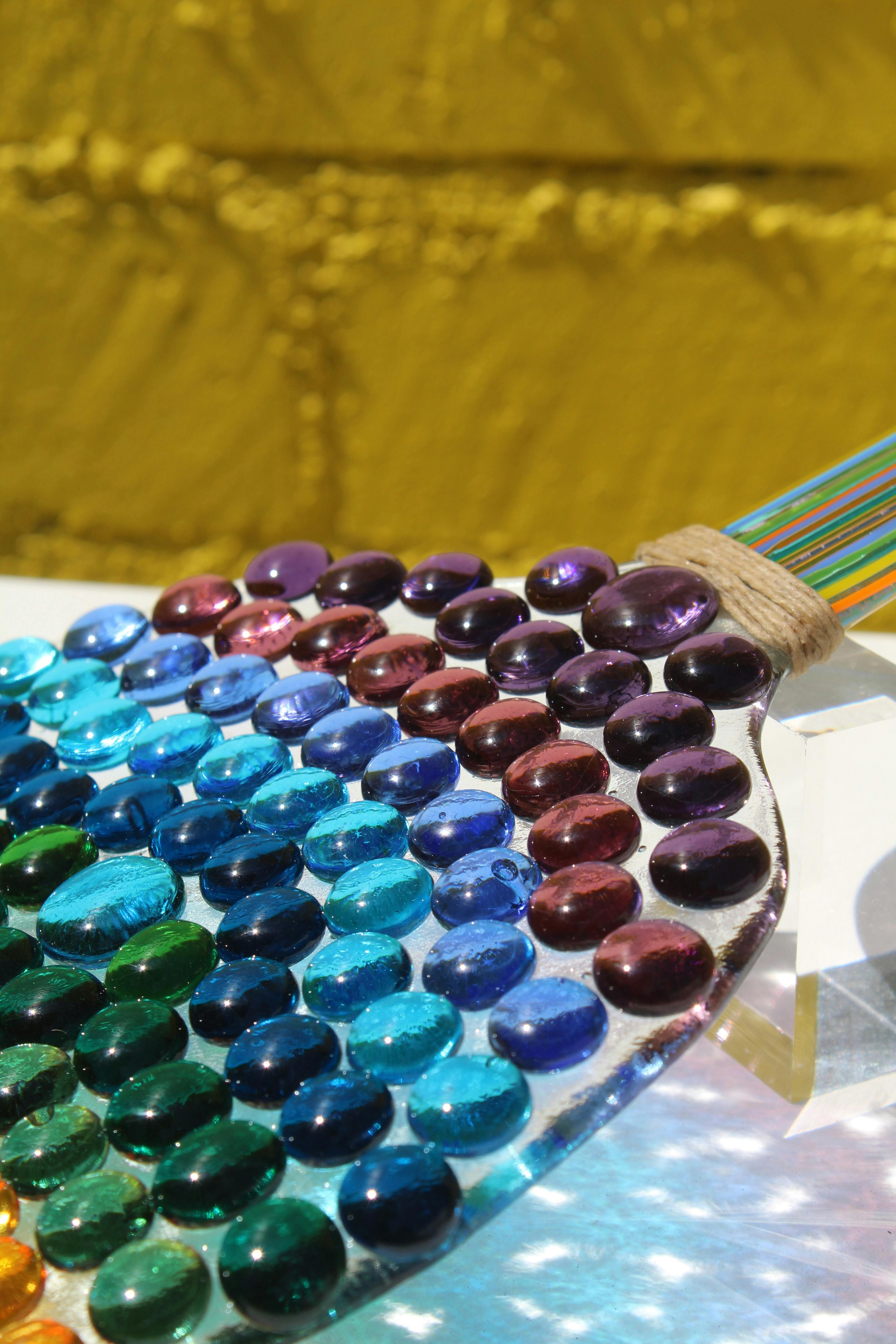 Design house Hem turns the showroom into a playroom
By Amy Marie Slocum
|
July 14, 2019
Design
Chalk it up to anti-elitism, transparency, bureaucratic streamlining, or, consumerism continuing its voracious compulsion to get their hands on and eat the whole damn pie at once: The direct-to-consumer model has enlivened the staid ways of many an industry. (Disrupted, in the parlance of our times.) For quality design houses, "to the trade" isn't the only way to go. 
With its heirlooms of tomorrow, Stockholm-based design outfitter Hem (meaning home in Swedish) takes D2C steps beyond, appealing to both private consumers and the trade. An independent design brand founded in 2014, its world orbits around designing and manufacturing accessible furnishings, accessories and lighting. Products are clean-lined and unfussy, in muted, yet cheerful palettes to soothe, not spike, the spirit—the way a touch of cream softens your cup of coffee. Soft, generous dining chairs of injection-molded foam double as conference chairs; pieces are sculptural as opposed to gratuitous.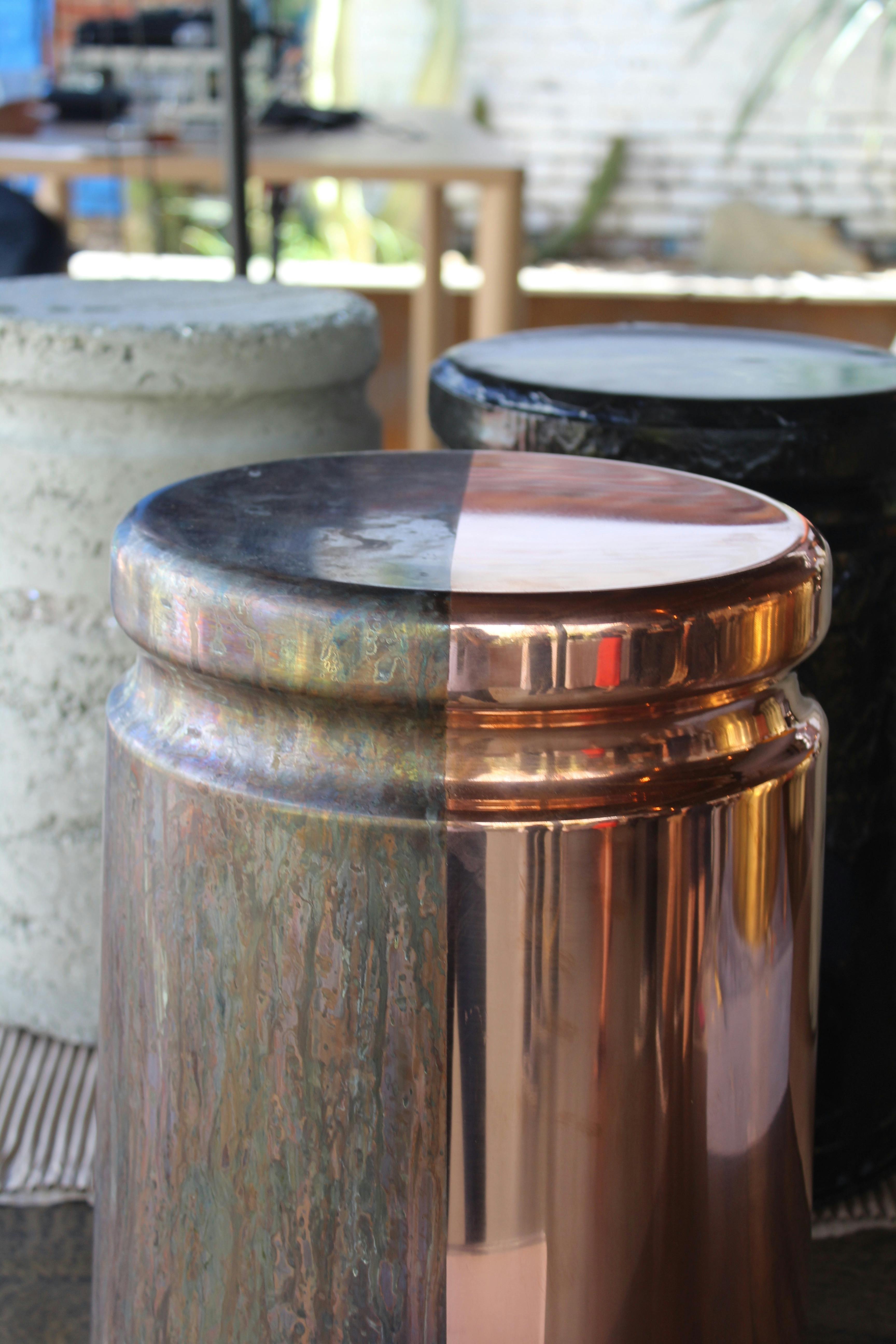 The ethos is refreshingly simple, honest, and open: They are champions, not thieves, of the "best next generation" of designers with whom they collaborate. No ghost-designers here; they credit them by name. And what a roster of names! Luca Nichetto. Philippe Malouin. Design-world darling Max Lamb (he who made nougat-looking terrazzo an instant design trend). To develop a long-term relationship, says Head of Design Svenja Diekmann, requires a rare talent in this caliber: "We are looking for designers who have their own language…And I think the designer needs to understand the brand for a collaboration." 
Don't peg Hem as high-end Ikea, however. "I wouldn't say we are a Swedish brand," adds Diekmann. With a cache of global designers and the U.S. as their biggest market, according to Diekmann, a west coast presence has been a key target. That was the impetus behind snagging Emma Holland Denvir as Head of US Business Development. "Herman Miller, Knoll, they produce really high quality products. But, they're very old school in their thinking," Denvir explains. "For us, our whole thing is disrupting, selling direct-to-consumer, and that really separates us. So It wasn't important to me at all to be in West Hollywood, or La Brea, or anything like that. The Arts District felt really natural."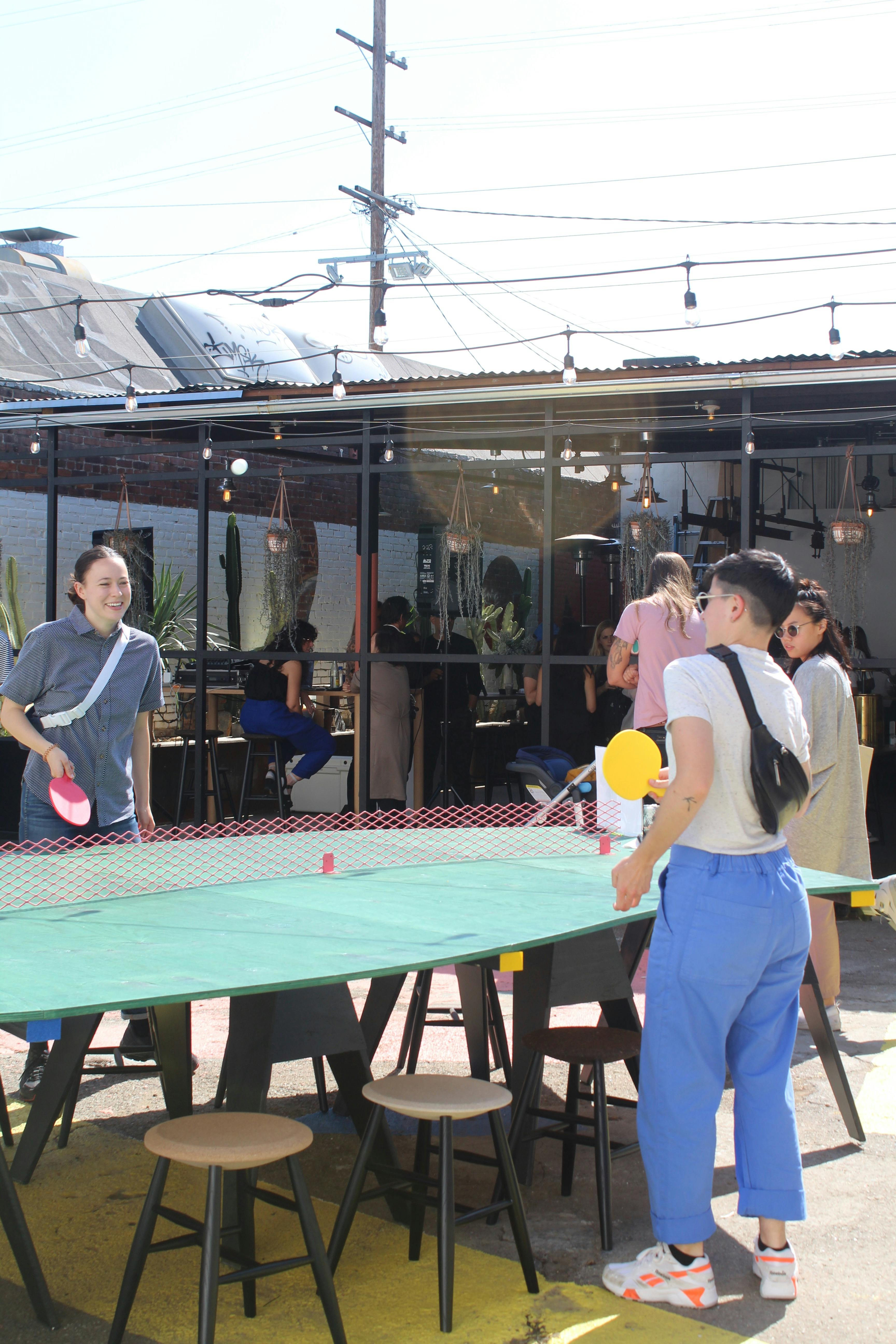 Partnering with Madera Hardwoods, they recently scouted a showroom space with a generous rear patio ideal for exhibitions and parties. "I'm also a designer, and always found in L.A., that it was hard to find your community. It's so big. One of my favorite parts of getting to open this space is being able to collaborate and bring designers here. So, I co-created Object Permanence with Leah [Ring of Another Human]. It's pretty cool to have a platform to do so." 
The idea behind this quarterly exhibition is to spotlight a tight curation of designers, all taking on the same functional product (in this case, the ping-pong paddle). Denvir did what she does best, which is run with an idea. ""We talked about how cool it would be to have summer sports here, like table tennis or ping pong. The architect we worked with [Formation Association] was like, let's turn this on its head, and make it much more playful, and functional. Having that directly informed the object we chose." As soon as they finished with the table's fabrication, they played a game of ping-pong, and went home. The next day, they threw a dinner party on it.
Coinciding with L.A. Design Fest and Object Permanence was Hem Fest. A taste of the Hem worldview, the party included a gallery of designer reimaginings of their most popular stool, raffled off to raise funds for urban design non-profit, LA-Más. (Imagine Oliver Furth, Snohetta, Kelly Wearstler, wHY Objects, among the A-listers involved.) She explains, "All designers know Max Lamb. So we thought [his Last stool] would be a good product for other designers to play around with, especially because it's such a pure form." They reached out to primarily local designers whom they admire…and gave them creative control. 
Imagine anything but a wine-and-cheese affair. In one corner, matcha, beer, and cold brew. In another, French-American artist Anouk Aumont (aka Funkadelics) doing hand-poke tattoos, the DIY version dipping a single needle in ink. And, of course, table tennis—with regular paddles.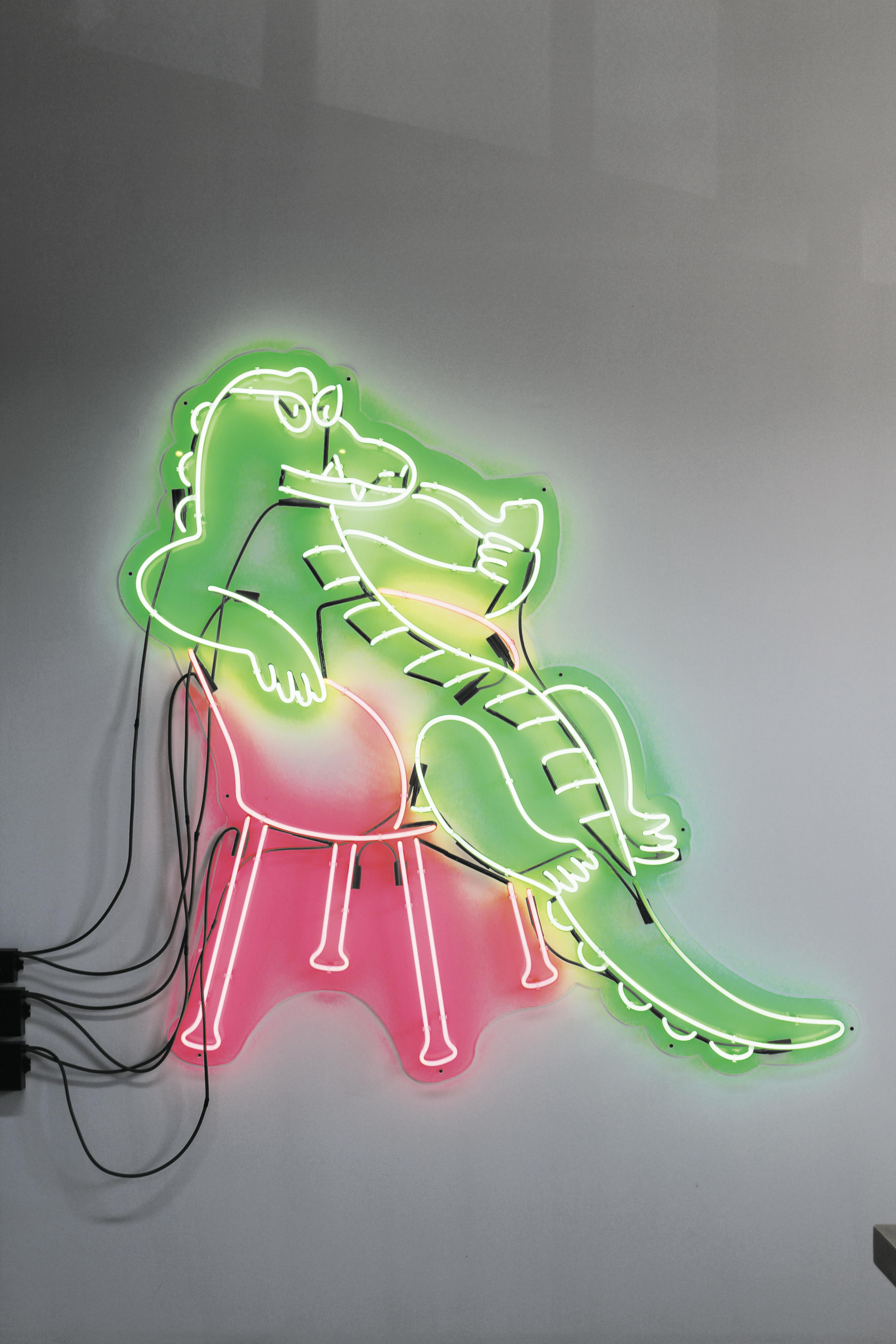 "It's very much about freedom and unity, not just targeting architects and designers," says Denvir. We want to have a much broader community, which is also very different. Graphic designers, for example. We want to open up to our community, which is why I have so much fun with these events. We're really interested in hosting a summer series of DJs, dinner parties…It's another disruptor type thing, to have a showroom that is nontraditional."
Out of the box, indeed. On this hot summer's afternoon, the vibe was festive, the crowd eclectic and friendly, sipping kombucha and enjoying pastel-hue paletas. Adds Denvir, "I have this hope, as we grow, you're gonna be talking to anyone during the week and maybe ask, what did you do this weekend, and somebody would say, they were at Hem."