Mug Story: The Count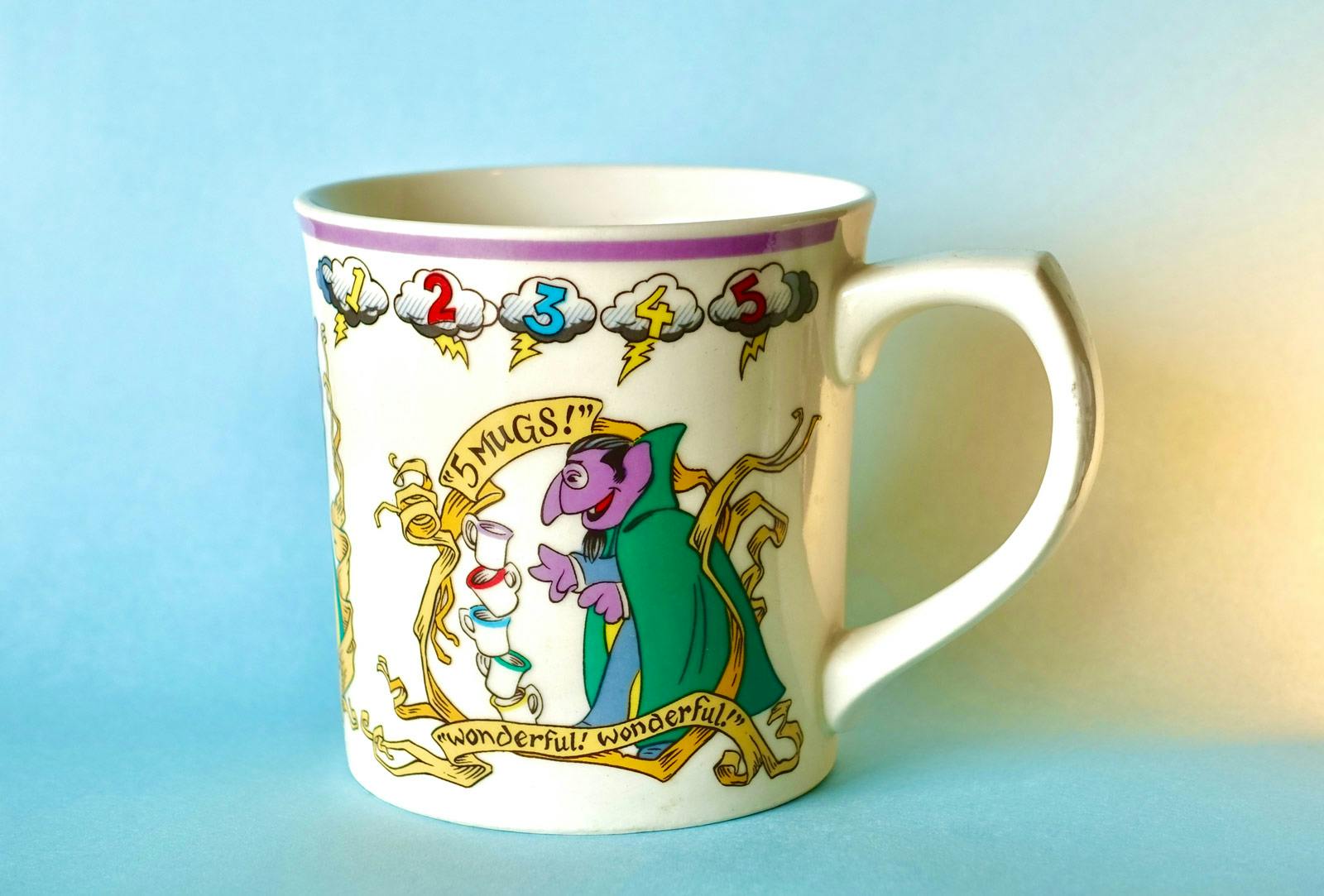 Some coffee mugs have a story and we're sharing them in this series.
By Tony
|
May 18, 2022
Coffee Blog
I have a large and unwieldy collection of coffee mugs ranging from classic Italian espresso cups to handmade ceramics from gifted artisans to weird ironic thrift store finds. By far my favorite mug is one I stumbled upon for less than a dollar at a Seattle thrift store many years ago.
This was part of a series of series of surprisingly well made Sesame Street ceramics sold in the mid to late '70s. It's about the same era I would've been plopped in front of the TV watching the show on PBS, or maybe grooving to the Muppet Show theme song. Though I picked up the mug around 2001, it feels to me like an heirloom from my own childhood.
Last year I did some poking around to see if I could find another and make it pair and discovered there's a whole line of these mugs that can be collected on EBay, if you keep your radar up and search frequently. I scored the Oscar The Grouch mug as a companion piece and now I have TWO favorite mugs, ah ah ah!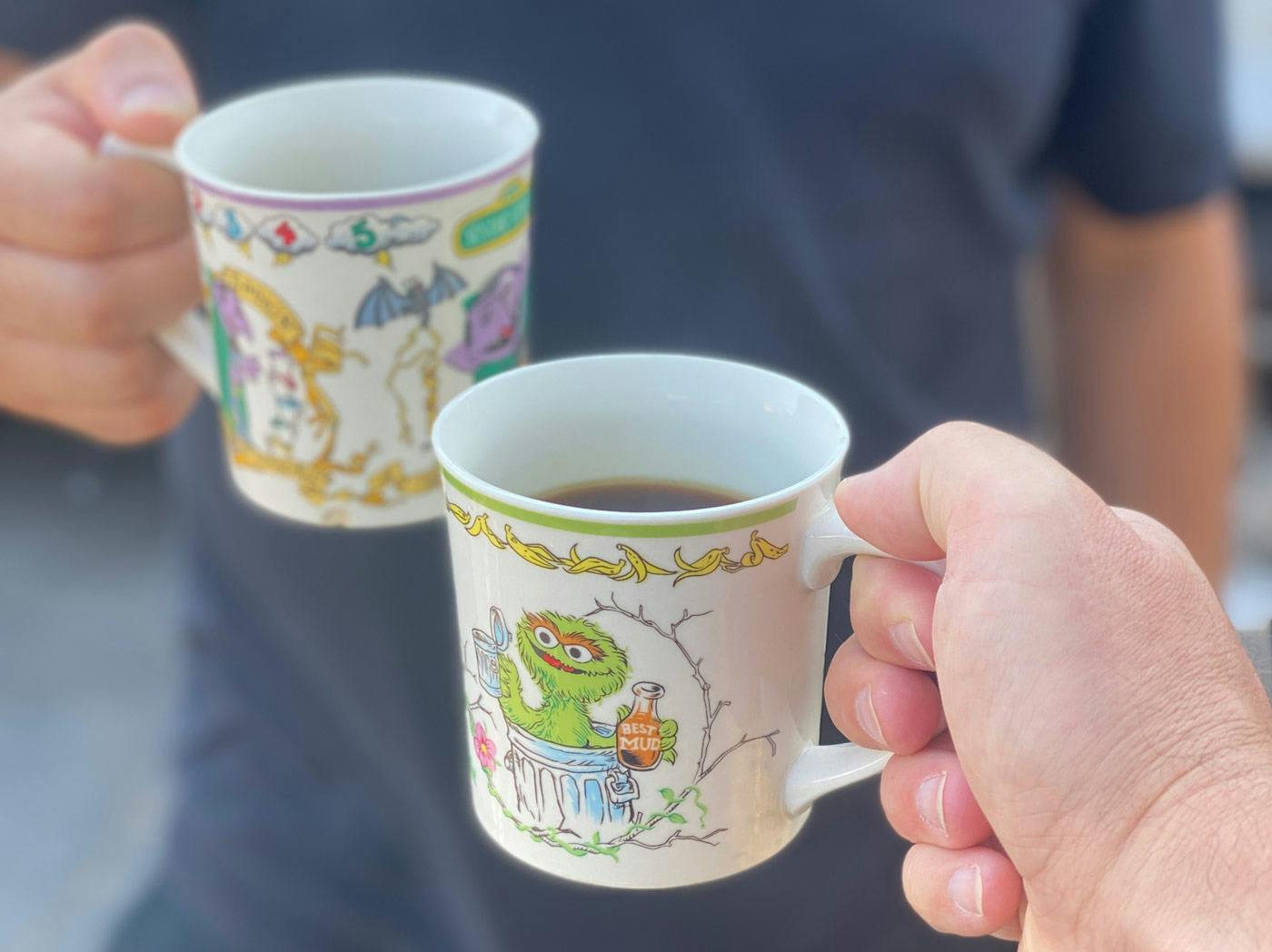 Given the strange current mania for collecting things like NFTs or ridiculous looking sneakers, I'd like to imagine a world where goofy late 20th century coffee mugs became the next absurd investment bubble. I've got my eye on this officially licensed vintage '80s mug with my favorite The Far Side cartoon, but at 8 it's possible the market here is already too hot for me.
Just in case this little blog sparks a bull market, I preemptively snagged one of the Cookie Monster mugs currently listed. If I play my cards right and land a rare Big Bird, Bert & Ernie, or Grover before the market peaks, maybe I can get rich? I might have to shed some plates and bowls to make more room in the cupboard though.
Have a mug story to share? Submit a story or pitch to us at mugstories@yesplz.coffee and if we run it, we'll give you a 3-release coffee subscription!