Mushroom Cooking Tips from Three of Our Favorite Chefs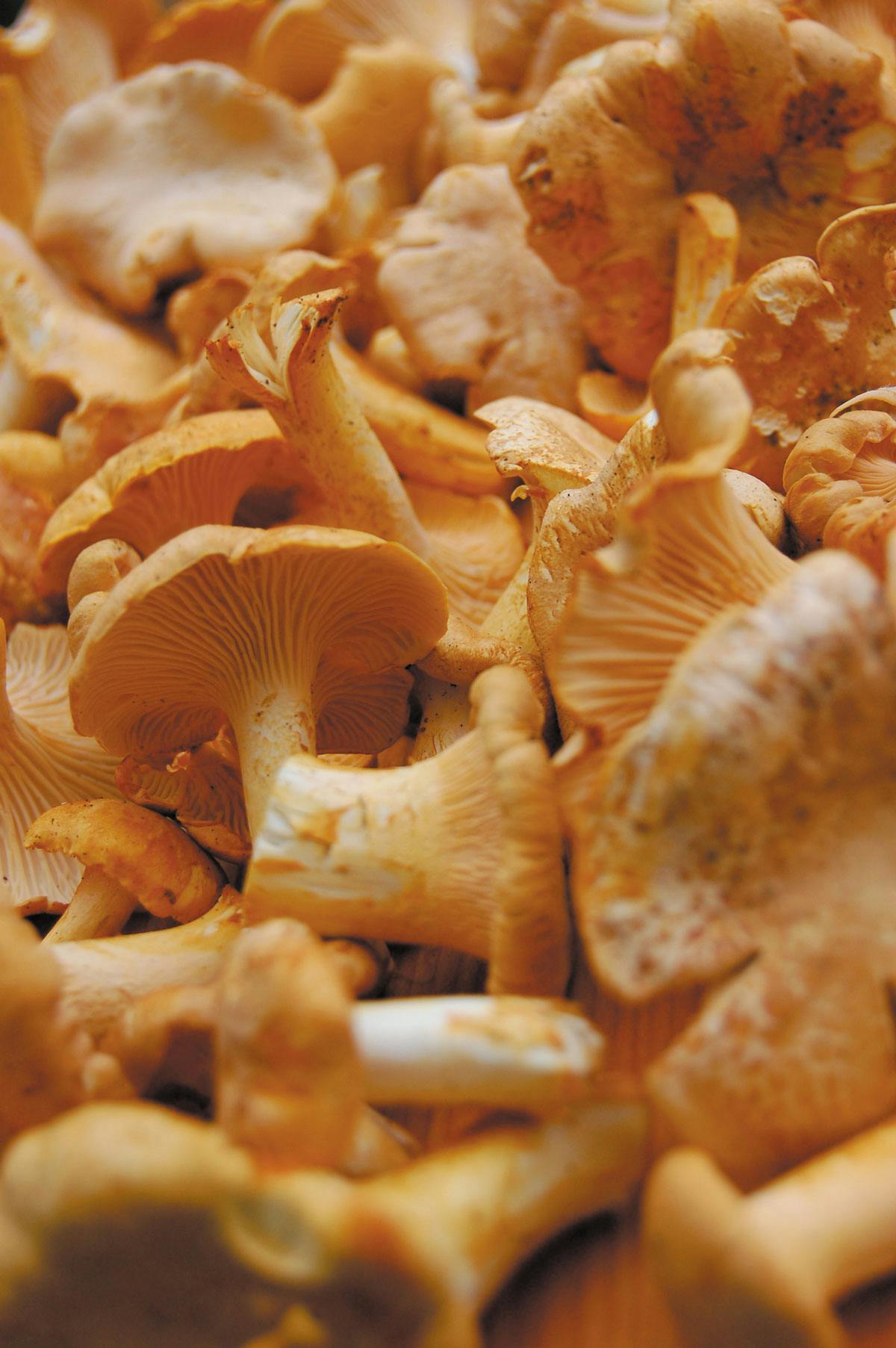 Expert tips for cooking mushrooms from Chef Minh Phan, Chef David Barzelay, and Chef Kris Yenbamroong
By Tony
|
September 14, 2019
Culinary
NIGHT + MARKET (Los Angeles)
"I would guess that 99% of vegetables lend themselves to a creamy Thai-style yellow curry. This is because vegetables like mushrooms have the most flexibility. Unlike meats, the Thai method is to par-cook the vegetables before adding them to the curry so that they retain their individual character and don't soak up so much of the curry as to become indistinguishable. How to cook them is up to you! Blanching in boiling water is the most common Thai practice, but roasting or sautéing with a splash of oil are valid options as well. A general rule of thumb is to undercook the vegetables slightly, so that they'll be just right after simmering in the curry for a few minutes before serving." – Chef Kris Yenbamroong
Kris Yenbamroong is the 33 year-old chef and owner of NIGHT + MARKET restaurants. Born and raised in Los Angeles, Chef Kris has no formal culinary training, but grew up in his family-owned restaurant, Talesai. He attended New York University and graduated with a degree in film. If NIGHT + MARKET restaurants were to have a mission statement, it would read as follows: "We aim to make the most delicious and authentic Thai food to facilitate drinking and fun-having amongst friends." There is a term for this in Thai: "aharn glam lao."
Located at:
NIGHT+MARKET Sahm: 2533 Lincoln Blvd. Venice, CA 90291
NIGHT+MARKET Song: 3322 W Sunset Blvd. Los Angeles, CA 90026
NIGHT+MARKET Weho: 9043 Sunset Blvd. W. Hollywood, CA 90069
Lazy Bear (San Francisco) 
"I find that almost everyone undercooks mushrooms. This is just as true of restaurants as it is of home cooks. Mushrooms are expensive, so restaurants try to show value by making sure that mushrooms don't shrink too much during cooking. But moist heat cooking methods that keep mushrooms from shrinking result in unpleasant flabby, slippery textures, and underwhelming flavors that fail to coax out the intensity and depth of a well-roasted mushroom. In fact, I think most mushroom haters are actually just averse to those floppy, slimy textures that result from undercooking mushrooms. Go further! Use high heat when sautéing mushrooms. Roast them longer. Their initial sliminess gives way to firm, meaty, crispy textures, and their flavor magnifies dramatically." – Chef David Barzelay
The two Michelin-starred Lazy Bear is a modern American dinner party located in the heart of San Francisco's Mission District. Lazy Bear serves one menu each night: a tasting menu with many courses, and tickets must be reserved online in advance. Barzelay serves flavors that are intrinsically delicious and familiar, in a format that calls to mind great American shared eating experiences. It's communal and social, but the food and drinks are refined. Most recently, they opened the Lazy Bear Den in their mezzanine space—a late night à la carte option for diners looking to enjoy Lazy Bear's extensive wine collection. Reservations should be made in advance for the Lazy Bear Den, but the team also takes walk-ins when space allows.
Located at: 3416 19th St, San Francisco, CA 94110
Porridge + Puffs (Los Angeles)
"Mushrooms are magical, even when you don't see stars after eating them. I adore teeny tiny wood ears that are very hard to find but once you track them down (at the farmers market or fresh produce aisle in Asian markets and Whole Foods), you should pickle them. We pickle them with jujube vinegar and green prickly ash berries for a good balance of sweet and sour, citrusy, punchy, funky, and numbing. On the other end of the spectrum are super meaty mushrooms like king oysters. I love them because they're easy to clean (a damp cloth takes off any residual dirt) and very satisfying to eat. I like to cut them into bite sized pieces, either rounds to look like scallops or into chunks (1" x 1" and 1/4" thick), let ferment in sake lees and miso for twenty-four hours then grill them as we do for our 'Umami Bomb' porridge." – Chef Minh Phan
Originally started as a dinner pop-up inside Minh Phan's all-day Hollywood restaurant Field Trip in 2014, Porridge + Puffs found a permanent brick and mortar home in Los Angeles' Historic Filipinotown in 2018, where Phan serves a small seasonal menu of rice porridge-based dishes, deep-fried sticks of dough, and house-made mochi. 
Located at: 2801 Beverly Blvd., Los Angeles
Try a cup on us
Order A Sample