Rocks in Your Head
Speaking with Sonny Smith of S.F.'s Newest Indie Label
By Tony
|
June 10, 2019
Music
San Francisco's Sunset district is an odd, liminal place between the high-rise tech offices and impeccably preserved Victorians that the city is known for, and the fog-filled semi-industrial tract housing that characterize the lower peninsula. When I moved there in 2005 for college I landed in the Outer Sunset—the blocks that sit between HWY 101 and the Pacific—a neighborhood that was, to my surprise, predominantly composed of Asian families (and great, inexpensive food to boot). 
But for Sonny Smith, the Sunset is the place where he sees the most hope for San Francisco. "It seems like the Sunset has a lot more artists these days," he tells me over the phone from the office of his new record label, Rocks in Your Head, which he shares with Empty Cellar Records. "A lot of people have migrated out here, a lot of artists who got driven out of the Mission." A San Francisco native, Smith started Rocks in Your Head via a viral Indiegogo campaign this spring that raised almost 150% of his projected costs for the label's first year. 
A veteran of the Bay Area's indie rock scene, Smith's résumé includes playing the Pitchfork Music Festival, touring with Neko Case, and creating the "100 Records" art project, for which he commissioned original album art for one hundred fictional bands and composed, performed, and recorded what he thought their music might sound like. The results were housed in a custom-made jukebox, which was shown in San Francisco's Gallery 16 and Cinders Gallery in Brooklyn.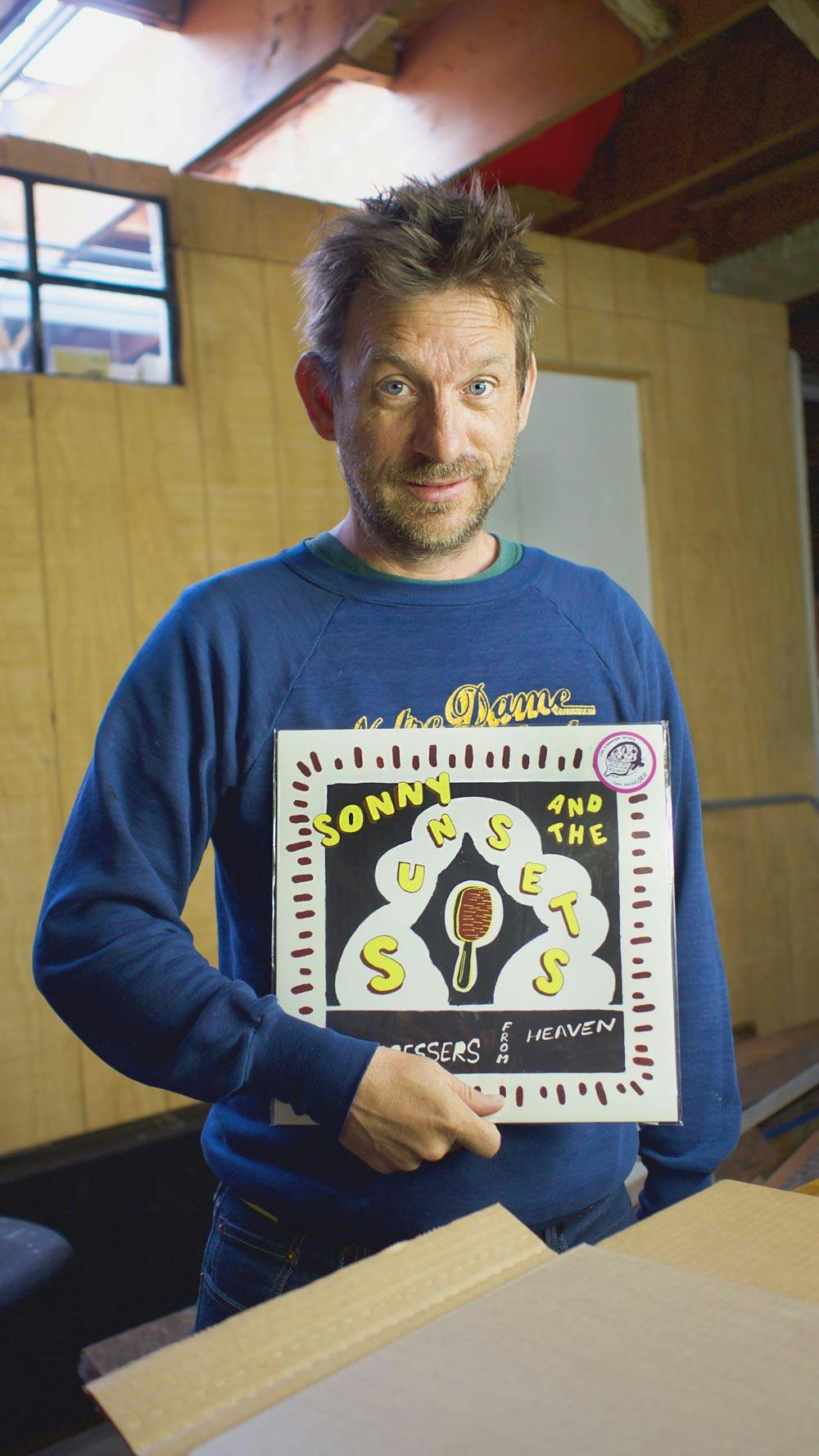 We talked to Smith about his plans for Rocks in Your Head, what he thinks of the city's current reputation as a tech dystopia, and putting out 'zines with every record. 
In your Indiegogo video, you said that it's a great time for bands to be in San Francisco right now. Why do you think that is?
Probably because they've been forgotten about a little bit right now. San Francisco's taken so many hits, and the attention has gone away from music and arts and stuff to tech and money, so the people who are making music are making it a little bit more underground, and I think that that's when more interesting and weirder things get made. So I don't know if it's good financially, you know, that's not what I meant, but it's good in the way that there's a lot of interesting art being made right now. 
Try a cup on us
Order A Sample