Shut-in Showcase 041: Magic Spoon Cereal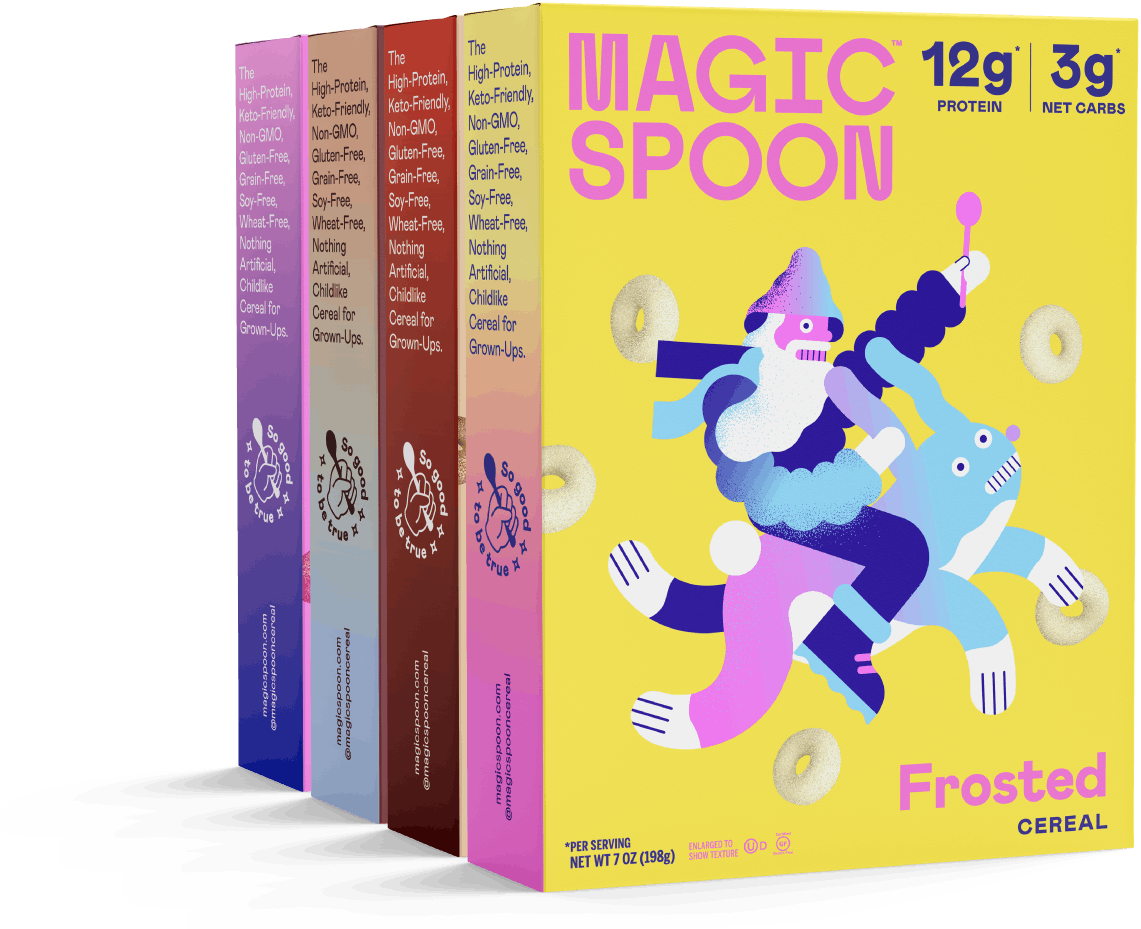 Our regular look at products, from the amazing to the absurd, that you can get without ever leaving home.
By Tony
|
August 29, 2019
Culinary
The idea of a direct-to-consumer breakfast cereal priced at close to double what you'd pay for a box of cereal at the grocery store seems at first glance, a really silly idea. Add the fact that it's marketed to adults but features bright colors and cartoon character images and it feels sillier still—but also oddly compelling. Then there's the ingredients. Magic Spoon is keto-friendly, high protein, gluten free, grain free, has no sugar, and is instead sweetened with a blend of monkfruit, stevia, and a rare sorta-kinda-natural-ish form of sugar new to the market called allulose that your body just pisses right out. At this point you're either repulsed or intrigued.
We ordered a few boxes in each flavor (Frosted, Cinnamon, Fruity, Cocoa) and reactions among the Yes Plz team have been mixed. Tonx easily devoured a box of the Cocoa but the found the flavor of the Frosted to be "cloying and too artificial". Videographer Sean doubled down on Frosted, developing a strange fixation on the white-bearded mascot riding a galloping rabbit that graces the box. Sumi felt the stevia aftertaste came through really strong on the Fruity. Everyone noted the unusual texture which starts with a satisfying crunch but sticks to the teeth a bit as a you go — perhaps owing to the whey and milk protein isolates.
Verdict: Worth a try. You might even love it, the customer experience was pretty delightful, and it's like nothing else we've seen. www.magicspoon.com 
Try a cup on us
Order A Sample