The YES PLZ Tournament of Carbs That Commonly Accompany Coffee: FINAL ROUND
We're heading into the final round of voting! 14 carbs have fallen and just two remain.
By Tony
|
August 2, 2021
Culinary
We've somehow reached the final round in this surprisingly intense battle for pastry supremacy. Many once mighty treats have been left as crumbs on the battlefield. We salute the valiant efforts of Muffin, Kouign Amann, Shortbread Cookie, Cheese Danish…
In heated voting through the weekend Croissant crushed Coffee Cake and Doughnut edged out Chocolate Chip Cookie. Democracy is messy and many have complaints or doubts about the voting process. Perhaps in these results we've learned some uncomfortable things about our fellow coffee lovers that we'll have to sit with for awhile. Ultimately if your favorite carb crumbled you can only blame yourself for not campaigning harder and sending more web traffic toward our wonderful coffee subscription e-commerce website. Don't blame our great system, blame yourself!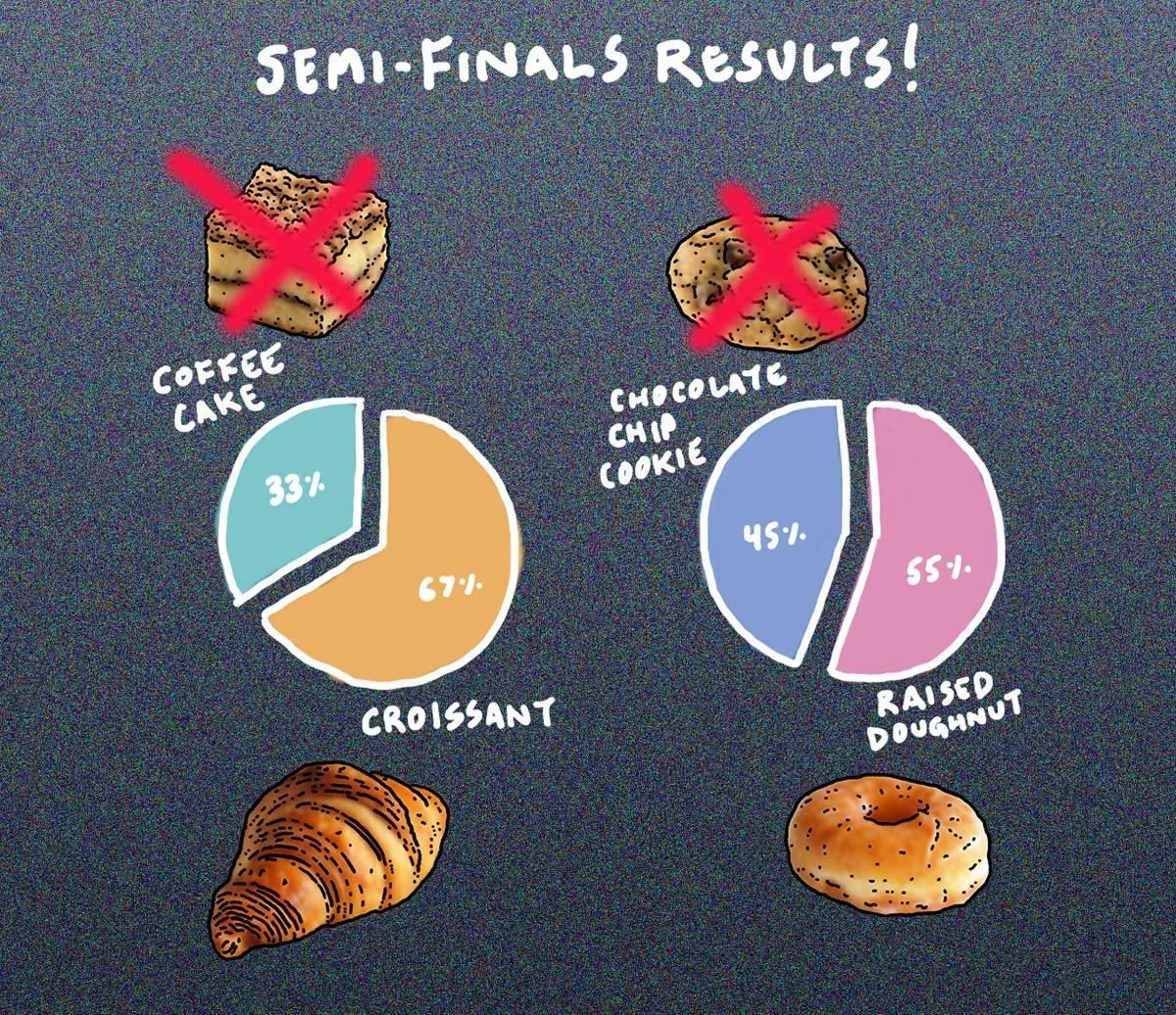 And now friends we face the question of which pastry is the best companion for your cup of coffee! Is it the Raised Doughnut, a classic American favorite, the blue-collar carb—or will it be Croissant, the buttery, flaky, sophisticated French marvel of morning perfection? YOU WILL DECIDE!
You can vote below and also cast additional votes on our IG Stories polling and on Twitter (like, follow, RT, subscribe, and try some coffee). May the best carb win!
Brew With The Best
Try Yes Plz today!